About Our Office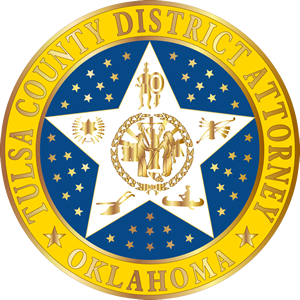 What Does the District Attorney Do?
Steve Kunzweiler, the State's prosecutor for the Fourteenth Judicial District of Oklahoma, serves the citizens of Tulsa County. Approximately 50 attorneys and 70 support staff work under his direction. Elected by Tulsa County voters in November 2014, Steve Kunzweiler and his staff are responsible for reviewing police investigations to determine whether the facts, the evidence and the law warrant filing a charge to initiate a criminal prosecution.
The Office of the Tulsa County District Attorney prosecutes criminals, advocates on behalf of victims, including deprived and neglected children, collects restitution for victims and business owners, supervises those on probation for misdemeanor and low-level crimes and promotes crime prevention. The Office of the District Attorney also represents Tulsa County's elected officials in civil legal matters.
TRAFFIC TICKETS
Individuals with a ticket issued by Tulsa County Sheriff's Office or the Oklahoma Highway Patrol do not need to enter the Courthouse and may conduct business related to the ticket by calling 918-596-4879 between the hours of 8:30 am and 12:00 pm (noon). By calling 918-596-4879 , they can speak to an Assistant District Attorney assigned to the traffic docket directly and make arrangements to either pay or dispute the ticket(s). If the individual needs to produce proof of insurance, driver's license, completion of defensive driving course or other documentation, the traffic Assistant District Attorney will provide an email in which the individual may send such documentation. If an individual wishes to dispute the ticket and request a non-jury trial, a date and time for said trial will be provided by the Assistant District Attorney assigned to the traffic docket when calling 918-596-4879.
If the individual simply wants to pay the ticket and costs, they can bypass calling the District Attorney's office and call the Cost Administration desk directly at 918-596-5482 and make payment arrangements.
If an individual calls the District Attorney traffic phone number outside of the provided hours, they may leave a message and the message will be returned by the Assistant District Attorney the following business day.