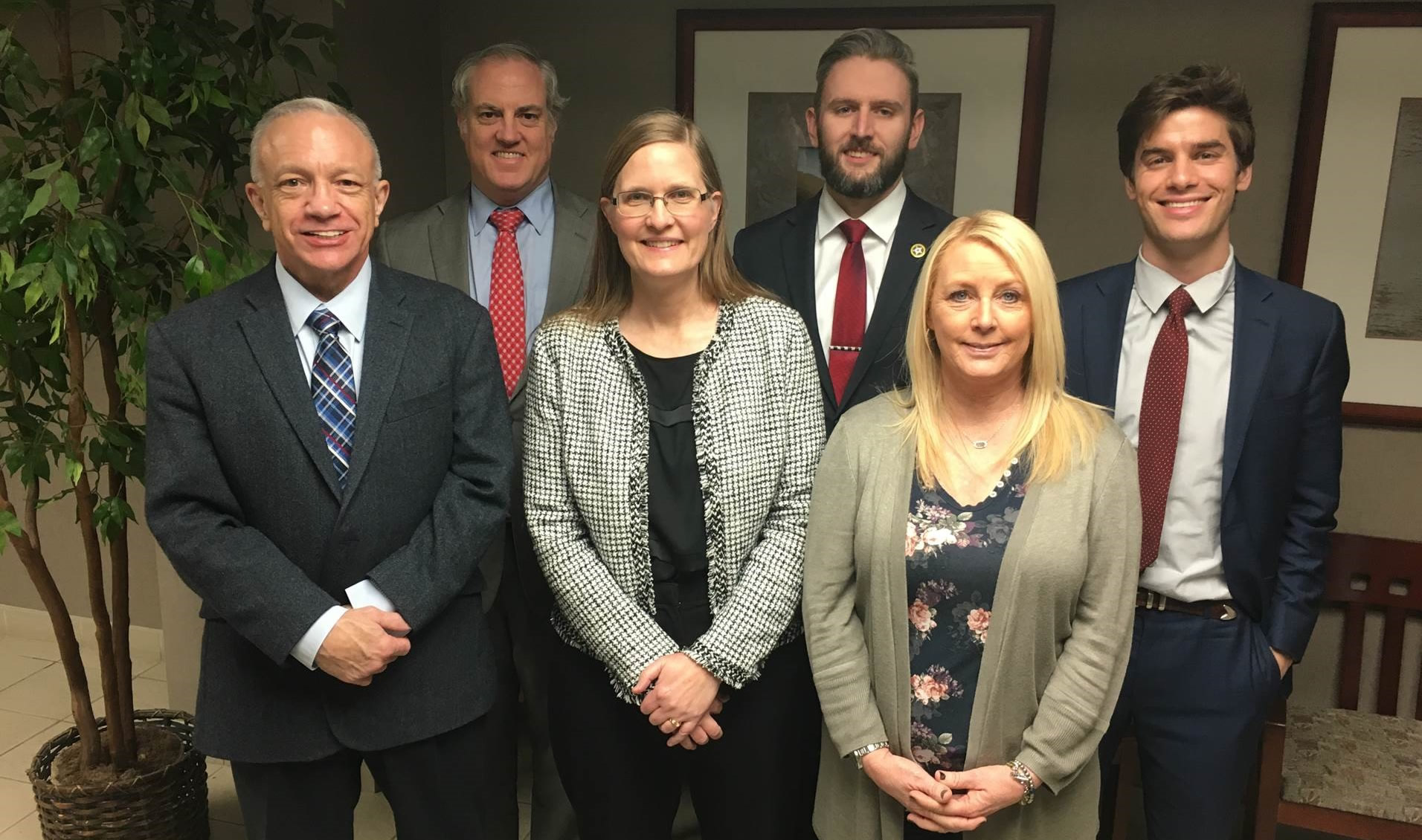 L-R: Civil Division Director Douglas Wilson, James Rea, Marianna McKnight, Michael Shouse, Kristi Hamilton, Nicholas Williams.
The Civil Division of the Tulsa County District Attorney's Office is responsible for representing the eight (8) elected county officers: the Board of County Commissioners (made up of the three (3) individually elected County Commissioners), the Tulsa County Assessor, the Tulsa County Clerk, the Tulsa County Court Clerk, the Tulsa County Sheriff and the Tulsa County Treasurer. Additionally, the Civil Division provides counsel to Tulsa County divisions such as Parks, Court Services, Human Resources, Information Technology, Social Services, Engineering, Administrative Services, Building Operations, Highways and Inspections, and to Tulsa County boards such as the Budget Board, the Excise Board, the Tax Roll Corrections Board, the Retirement Board and the Election Board.
This representation includes providing general advice on a daily basis, preparing memorandums and formal legal opinions, reviewing county contracts, real estate transactions, and parcels included in the Treasurer's annual resale auction, responding to tort claims, subpoenas and open records requests, as well as representation in civil lawsuits in both state and federal court. The Civil Division also represents the Court Clerk's Office, the Sheriff's Office and the District Attorney's Office in criminal expungement matters.